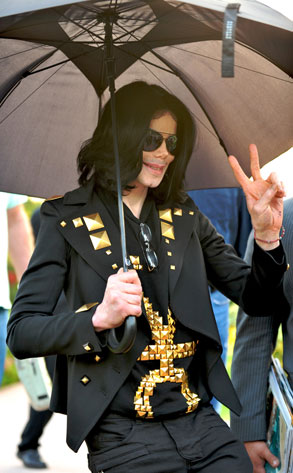 Breaking news comes to us as a shock. It has been reported that the king of pop Michael Jackson has suffered from a heart-attack and has been rushed to the hospital. Peep it below...
Michael Jackson has been rushed by ambulance to the hospital after collapsing at his home.
"The call came in because a person was not breathing," says a spokesman for the Los Angeles City Fire Department, who says paramedics were dispatched to Jackson's Holmby Hills mansion shorty after noon today.
"When the team arrived, they saw that CPR was already in progress by someone at the home. The person not breathing was transported to UCLA Medical Center and remains there."
His immediate condition is unknown.
Michael's father, Joe Jackson, says he had been alerted to the emergency but didn't have any additional details.
"I am in Las Vegas, but yes, people in Los Angeles called me and are with Michael and tell me he was taken to the hospital," the elder Jackson tells E! News. "His mother is on her way to the hospital now to check in on him.
"I am not sure what's wrong. I am waiting to hear back from them." Source

I was just informed that Michael is in cardiac arrest. I hope he doesn't leave us! Please pull through MJ I'm praying for you.
I'll keep you all updated!!