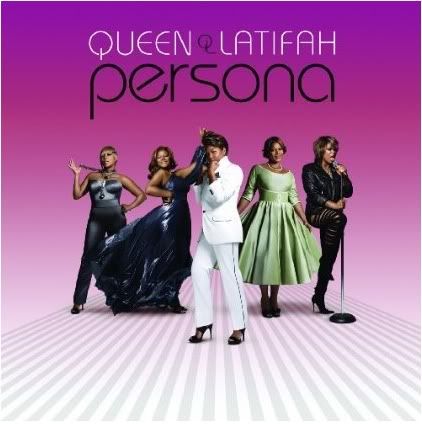 Queen Latifah is doing the dayum thing! This is her 9th album! It's called "Persona" & and due out Aug. 25th. It features productions from Dr. Dre, Pharrell & a few others. Peep the official track listing below..
1. "The Light"
2. "Fast Car"
3. "My Couch" feat. Dre from Cool & Dre
4. "Hard to Love Ya" feat. Busta Rhymes, Boyz II Men's Shawn Stockman, and Dre from Cool & Dre
5. "Runnin'"
6. "Take Me Away (With You)" feat. Marsha Ambrosius of Floetry
7. "Cue the Rain"
8. "Long Ass Week"
9. "People" feat. Mary J. Blige and Jadakiss
10. "The World"
11. "Spotlight"
12. "If You Want To"
Bonus Tracks
13. "Over the Mountain"
14. "Champion"
15. "Fair Weather Friend"

She's on it. I love Queen Latifah. I'll be looking for this.

Dimpsettes what do you all think about the cover?
comment below..